Where Is Nicaragua?
Restaurants In Nicaragua: Republica de Nicaragua is the largest country in the Central American isthmus, it is bordered by Honduras to the Northwest, the Caribbean to the East, Costa Rica to the south, and the pacific ocean to the Southwest.
The country's capital is Managua which is the largest city in Nicaragua and also the third-largest city in Central America as it trails behind Tegucigalpa and Guatemala City. It has a population of six million multi-ethnic people. 
Chilling Out At The Best Restaurants In Nicaragua
Visiting Nicaragua? After all the thrills of tourism and adventure mixed with sightseeing, you must be hungry, and it will interest you to know that Nicaragua is not only booming with bird watchers, surfers, culture vultures, and volcano boarders but also foodies and we will be exposed to you some of the restaurants in Nicaragua where you can go get your taste buds satisfied to the latter with special traditional and intercontinental dishes where your gastro adventures can be fulfilled.
Now, let's glance through the top 10 best classic Restaurants In Nicaragua, you wouldn't want to miss when on tourism in Nicaragua!
10 Classic Restaurants In Nicaragua
#1 BISTRO ESTRADA
Bistro Estrada is of the best Restaurants In Nicaragua. It is located at El Arsenal, Granada Nicaragua Bistro Estrada with a 4.5-star rating is the perfect space to have a good culinary experience and enjoy distinguished company in an elegant, cozy and relaxed environment.
They offer elegance and give you value for your money. The food is well prepared and the service is impeccable, they constantly update their dishes too to stay up to date. But also it is important to note that the restaurant opens only on Sundays, Mondays, and Fridays from 12 pm.
The restaurant has enjoyed multiple applauses and recommendations from satisfied customers who are both residents and tourists from all over the world, so if it's class and satisfaction that you desire then do make sure to visit Bistro Estrada for that culinary experience.
#2 RESTAURANTE DON CANDIDO
With a 4.7 rating, located at 15 Av Sureste, Managua Nicaragua offers a wide variety of grilled beef cuts, Angus beef certified meat, recognized worldwide for its good taste. Delight yourself with exquisite European, American, and national cuts in a cozy atmosphere and a service that strives to achieve excellence.
For your taste bud adventure, there is a variety of meat for you to eat and allow your taste buds to swerve in ecstasy, also, the restaurant makes provision for you to delight your palate with the most exquisite national and foreign wines and spirits, and just when you thought it couldn't get better the coffee and dessert will leave you licking your fingers.  They have tables and small reserved areas for a more private and discrete environment.
#3 COCINA DE DONA HAYDEE
Cocina De Dona Haydee is a place where Nicaragua tradition and roots are felt in the taste of its delicious dishes and its colonial-style atmosphere which will undoubtedly provide a pleasant memory of your visit to the country.
Located at No.1 Carretera a Masaya Km. 4, 71P de la Union Europea, Managua, Nicaragua, it offers a wide range of delicious Nican dishes to choose from. Seafood, steak, chicken, and whatever local dish such as Indio Viejo and bunuelos which your taste buds are craving.
You can also have a taste of local beer (cebada) at this restaurant at affordable prices. The breeze on the patio is pleasant and the workers will make you feel right at home. The restaurant is cozy with the provision of an outdoor area. It enjoys a 4.3 rating.
#4 LOS RANCHOS
This restaurant enjoys a 4.6 rating and is located at 4PV5+QQ8, Managua, Nicaragua. A trip to Nicaragua without a visit to Los Ranchos is like going to New York and not having a hot dog, pizza or falafel.
They offer a good value for your money, time, and patronage, and of course, your taste buds with an awesome ambiance and top-notch service. They are famous for their excellent dishes and there's a special recommendation for their steak. It is also important to point out that their prices are pocket-friendly. You will love it here.
#5 PERUVIAN TERRACE
With options of a dine-in and a drive-through, the Peruvian Terrace menu takes you on coastal ceviches (marinated seafood) and tiraditos (Japanese Peruvian raw fish) to high Andean cuisine.
Classics such as anticuchos (ox-heart skewers) are present and ready to be served. It is located at De la Pasteleria Sampson 100 vrs Managua, Nicaragua. It opens at 12 pm daily and closes at 10 pm every day except on Sundays which is 9 pm.
It stands strong with a rating of 4.5 and favorable reviews from satisfied customers. It offers a beautiful ambiance, a large menu, and an overall good experience. It is also a good place to have an intimate and romantic dinner with that one person you want to escape the planet with.
#6 ZACATELIMON
Looking for a place to eat healthy and fresh with a great selection of salads and amazing deserts? Then this is the place to dine.
It is a comfortable place to have breakfast, lunch, or dinner. With a nice indoor and outdoor setting, the ambiance of the restaurant is welcoming and gives a warm feeling.
The restaurant offers food at average prices and stands highly recommended. They have a schedule of Monday to Saturday 7 am -8 pm and Sunday 8 am-4 pm. They can be located quite easily at El Tiangue, Module 2 of the Terrace Club 300 meters above in Managua, Nicaragua. They have a 4.6 rating.
#7 TOSTOMETROL RESTAURANT
In addition to great and delicious food, they are very friendly and one feels welcomed at arrival. They serve fresh food with vegetarian, vegan, and gluten-free options.
The types of food served here are Latin and healthy Central American food. Food and family time here is enjoyed in a very cozy atmosphere. The food here is prepared with natural ingredients and flavors, you can call what comes out of their kitchen art.
With a 5.0 rating, this restaurant does not disappoint in its services, and everyone that walks in walks out with a full stomach and a smile of all-around satisfaction. For your dine-in and takeaway, this is a good place to patronize, it is located in Mercado Municipal de Grande.
#8 RISTORANTE LA PIAZZETTA
Founded in 1989 in San Jose Costa Rica, and then moved to Managua in September 1999, promoting dishes of the different Italian regions, using an authentic imported ingredient that allows maintaining original flavors.
They were awarded in 1997 by Italian President Scalfaro for maintaining the originality of Italian food outside Italy. They aim at blowing away their customers with tasty dishes which keep them coming back for more and more.
They have friendly staff and their customer relation is awesome, talk about value for your money they have you covered and may I also add that they are vegetarian friendly. They have a rating of 4.6 and they  are located at Entrada Las Colinas Contiguo a Paza Mayor 2da, Managua 1074 Nicaragua.
#9 CASA ANANAS
For Italian, Mexican, and American cuisines with vegetarian-friendly options at pocket-friendly rates, this restaurant is a great option for you. It is located at Hacienda Iguana, Tola Nicaragua with a 4.5 rating.
Many love to visit the restaurant with family, friends, and loved ones because of the good food they offer and its beautiful ambiance. Many who frequent the restaurant have not been disappointed either with their services or food as many have declared it their favorite place to eat and also have romantic dinners. 
#10 RESTAURANTE EL GARAJE
This classy restaurant is located at 512 Calle Corrales, Granada, Nicaragua. They offer both dine-in and takeaway with no provision for home delivery.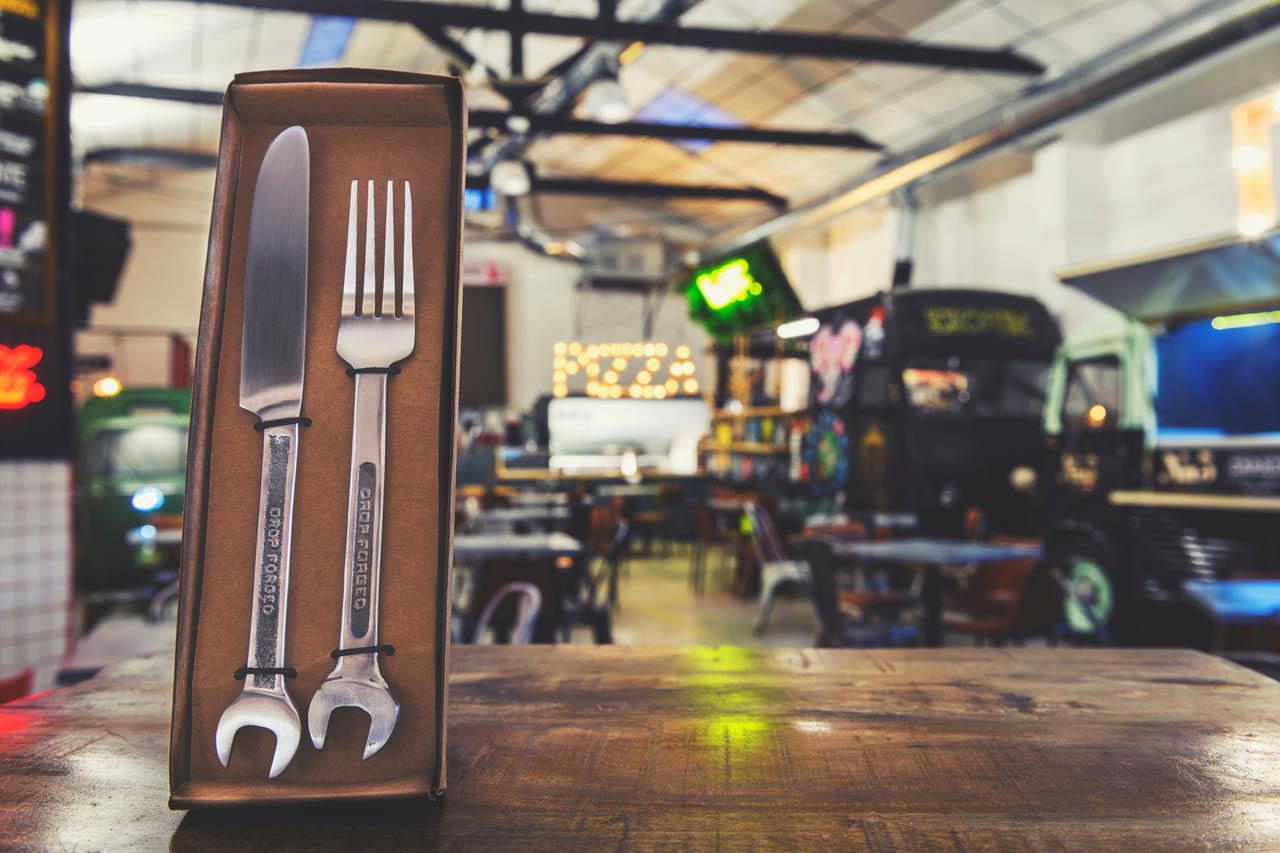 Their meal options include vegetarian-friendly, vegan-friendly, and gluten-free options. They serve a wide range of international cuisines along with some national dishes. The ambiance is warm and welcoming with proper covid protocols in full effect.
Most of their ingredients are sourced from their farm and their menu changes regularly, the food is made with care and packed with flavors, and the quality is worth every penny spent. This restaurant has a 4.8 rating, so if it's the class you desire you will like it here.
How lovely would be to have a bite of Loup de Mer: The Mediterranean Seabass?
Final Note
So, when next you are in town and desire to have a taste bud adventure do well to visit any of these restaurants near you for the best services at affordable and pocket-friendly rates. Nicaragua may have problems but food and where to find them is not one of them. So after a filled day does well to check-in and dines to your satisfaction, your stomach and taste buds will forever be indebted to you for the adventure.
If you love this article, kindly share and comment!
Sharing Is Caring!