Burger King Menu…for this list we're ranking the tastiest and most popular menu items from the International fast-food chain, Burger King. Burger King has been in business for over 60 years which leaves us plenty of options. So let's start those food engines because we're getting hungry!
#10 The Big King
The big king may not currently be available in the United States but, its double patty legacy lives on in the Middle East and European countries where a version known as the big king XXL temps customers tastebuds and appetites, it's like a Big Mac but tastes better with 75% more beef.
Essentially this sandwich is BK's take on McDonald's iconic big mac a to burger deal on a sesame-seed bun with a healthy or is that unhealthy dollop of Thousand Island-style dressing the big king is certainly tasty and it makes us wonder whether or not it's due for a comeback in North America.
#9 Chicken Nuggets
of course, Burger King and McDonald's have always been big-time fast-food rivals and this competition can definitely be seen in their different takes on the classic chicken nugget, whereas Mickey D's version is super crispy in texture.
Burger King's all-white meat chicken nuggets offer a more classic homestyle breading but hot damn in October 2017 BK started offering mouth-watering spicy nuggets for a limited time in response to popular demand and to taunt Wendy's who had controversially removed such an item from their menu.
#8 The Grilled Chicken Sandwich
We're sticking with chicken for our next menu item since this mostly lean and delicious meat continues to grow in popularity and dominate fast-food menus no matter the chain, bk's grilled chicken sandwich features a potato bun which is a nice change of pace for a quick meal.
This bun holds a seasoned and marinated chicken breast full of pepper and various herbs also a classy twist on the usual formula of course though it's comforting to find classic tomatoes lettuce and mayo garnishing the sandwich a healthier yet delicious option.
#7 The Bacon Double XL
The next item on our list is a bacon beast from the chains after mentioned BK XXL line of extravagant sandwiches. The bacon double XL is well exactly what it sounds like double patty bacon and cheese monster served up to Burger King customers.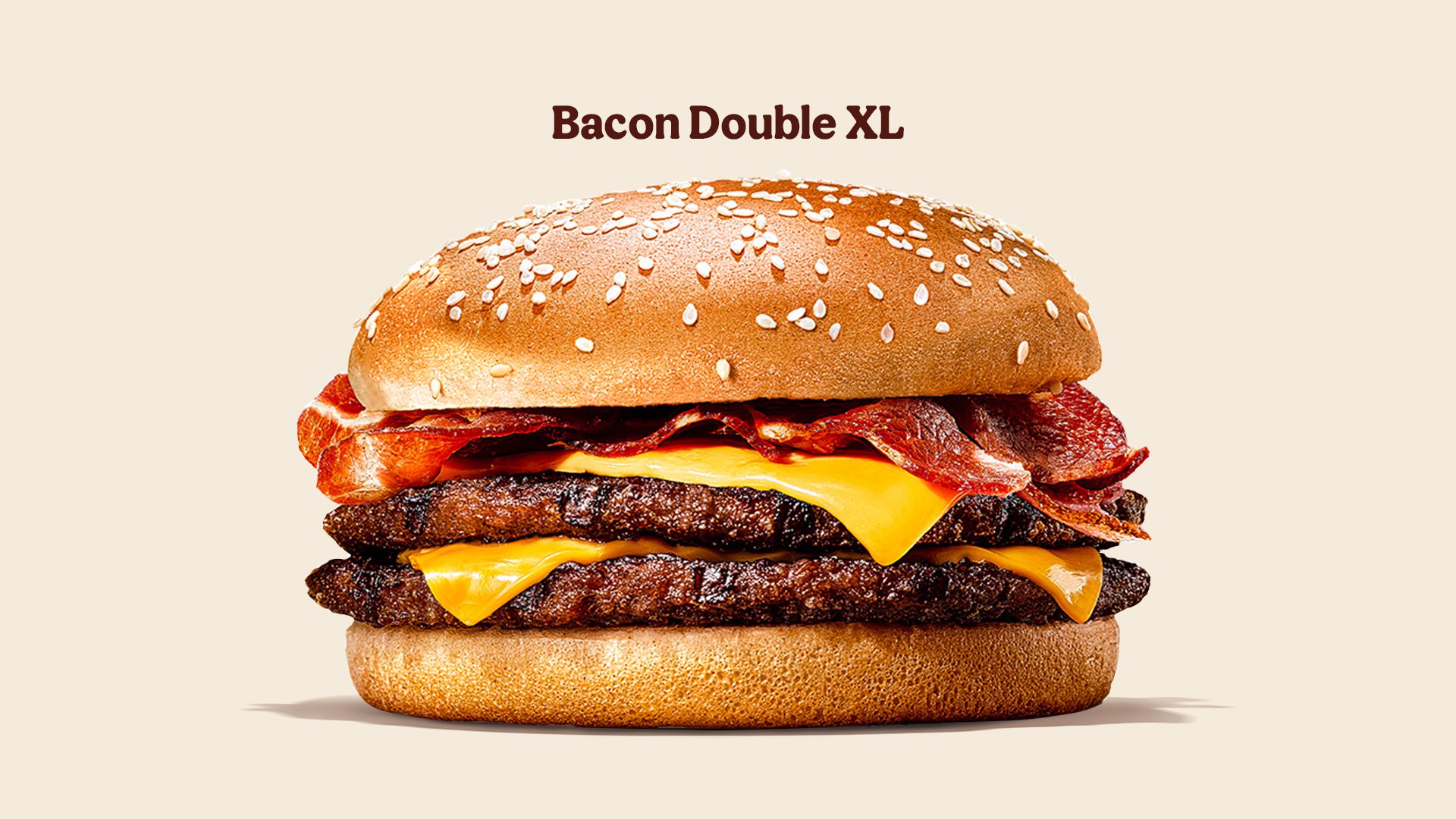 In such areas as the UK, there are more variants on the BK XXL line including a sandwich with mushrooms and Swiss cheese but for our money, this classic bacon double cheeseburger has everything it takes for the best kind of fast-food coma.
#6 Chicken Fries
If you loved it when Burger King tweaked their french fries and you're gonna flip out over what they did with chicken BK's chicken fries has been something of a cultural phenomenon since they were first introduced back in 2005, proving to be one of the restaurants most popular menu items.
Let's be honest here, truthfully there isn't much to separate a chicken fry from an everyday chicken tender other than their elongated fry shape, but who cares, that's enough for us when Fried Chicken is this delicious and Dibble we are not complaining.
RELATED POST: 9 Menu Items You Should Never Order At IHOP
#5 The Croissan'Wich
The fast-food breakfast market is a crowded and often cutthroat game. Burger King is sitting pretty however as they have the crew sandwich, this hefty delicious and not particularly healthy breakfast sandwich is served on a buttery croissant, and can be customized with your choice of bacon ham or sausage to compliment the fluffy eggs and cheese, sure.
Other fast-food joints offer up some kinds, of course, our bagel sandwiches for breakfast but there are few meals as satisfying during that morning commute than a piping hot loaded kris ann –wich and a cup of coffee.
#4 The Whopper Jr.
Are you hungry for a BK burger but not exactly looking to up your waistline in the process? well then maybe the whopper juniors for you!
The sandwich is a smaller-sized version of Burger King's classic whopper sandwich. More on that bad boy shortly, a flame-broiled beef patty topped with ketchup mayo and fresh veggies stacked in between two sesame seed buns. It's a bit less extravagant than some of BK's other newer menu options while at the same time perfect for satisfying that burger craving.
#3 Onion Rings
We've already discussed french fries and chicken fries, but what about a different sort of fried delight, oh yes! That's when Burger King's classic onion rings come into the picture.
These little treats have proven quite popular with generations of customers over the years with many patrons even choosing to slide those little rings into their sandwiches for an added crunch.
BK definitely knows what they're doing here frying those battered circles to a perfect golden brown, now we're really getting hungry!
#2 The Original Chicken Sandwich
Sometimes change is good, but hey sometimes change is bad or at least unnecessary huh it's Burger King's attitude towards their OC the original chicken sandwich.
They've offered since 1979 a lightly breaded breast fillet topped with lettuce and mayo no flame-broiling marinating or fancy toppings to be found if you want all that jazz look elsewhere on the menu but why bother you don't tug on superman's cape.
#1 The Whopper
this one is the flagship burger on which Burger King steaks its entire brand and reputation after all Burger King doesn't call itself the home of the whopper for nothing.
The key to this offering is the quarter pound of flame-broiled beef that serves as the burger beefy foundation, BK then tops this patty with lettuce tomato sliced onions, and pickles to create their masterpiece still not enough, well then order up the double whopper a full half-pound of beef for those with big appetites who want to have it their way.
Do you agree with our picks? Do you have more to add to the Burger King Menu items? Feel free to drop a comment below. And please don't forget to share!