Birmingham Luxury Motors
Birmingham Luxury Motors: Founded in 2015, by CEO Hussein Mawani Birmingham luxury motors have constantly been in the business of providing exceptional, professional, and expert customer services to their customers who come in from all around America. Birmingham luxury motors are accommodating and day after day look forward to proffering solutions to all your automobile needs ranging from car purchases to vehicle maintenance.
Birmingham luxury motors are located in Birmingham, Alabama USA. They opened the business with a humble beginning, a small workspace, one employee, a stock of 20 vehicles, and a mission to change the entirety of the car buying experience for customers from an intimidating process and experience to a transparent transaction.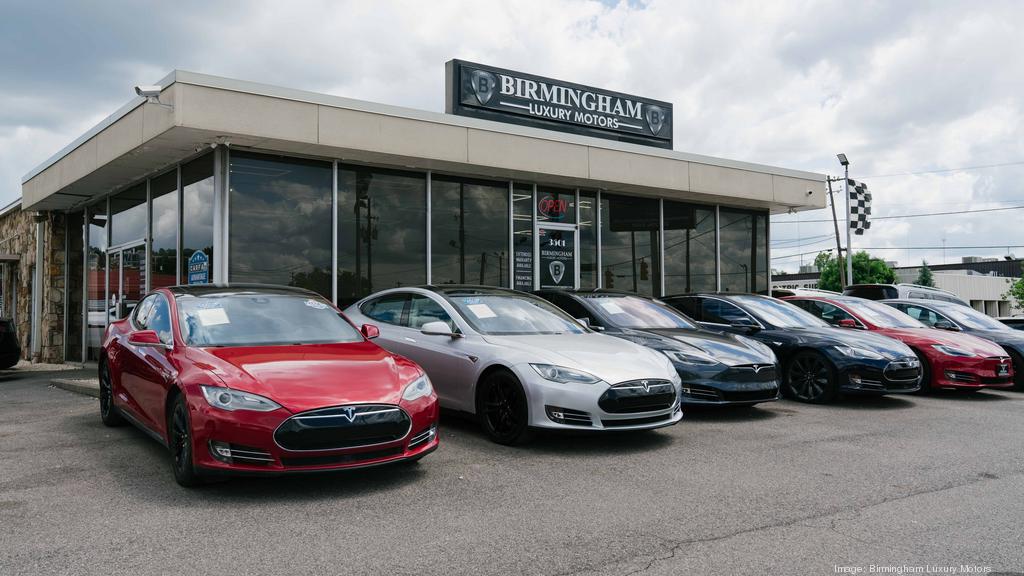 The keywords to note in relation to this company are the words Low price and great savings. Here you get to purchase your desired automobile at a great and affordable price and also save money at the same time for other purposes. You can also sell your cars to the BLM at a good and agreeable price and you will encounter zero problems with full transparency throughout the process.
On your visit to BLM, your car purchase journey will be properly guided by personnel who are well trained and skilled in customer relations. This personnel will guide your decision and ensure to the best of their ability that you make the right choice by providing you with necessary and transparent details about each car and any other related service that you may be interested in. you can also have a view of the online selected vehicle inventory. Let us examine some of the key values which have been part of the bedrock, development, and growth of this company.
Birmingham Luxury Motors Key Values
# Transparency
The company provides full disclosure and strictly follows a no-pressure sales policy so that each transaction is customized to your needs just the way you would love it to be at your pace and ultimately to your satisfaction.
# Reliability
There is an offer of a great selection of up-front low-priced vehicles for you to choose from and this is backed up by awesome financing and warranty options with excellent award-worthy customer service.
# Efficiency
The Birmingham luxury motors have a no-haggle, no-hassle policy in place which ensures a smooth transaction from the moment you step into the company's premise to the time you drive off with your choice of car.
Birmingham luxury motors have an incredible selection of pre-owned vehicles coupled with VIP customer service and exceptional deals. You can rest assured of excellent customer service whether you stopover at the Southside or Hoover location in Birmingham, Alabama.
You can choose from the fresh and in perfect condition pre-owned luxury car models from all the leading manufacturers which include Acura, Audi, Ford, Chevrolets, Volkswagen, Honda, Lexus, Range Rover, and many more. Every vehicle has been specifically handpicked with the interest and satisfaction of the customers in mind and every car is properly scrutinized and goes through a process of rigorous inspection to ensure that they are in the best shape and condition, this is why every word on any car can be taken to the bank because it is reliable and detailed
At Birmingham luxury motors, the services extend beyond car sales and support to after-sales care and maintenance. They offer low priced repairs, service, and detailing options including:
Tire balance and rotation

New and used tire sales and installation

Wheel resurfacing

Allow wheel repair

Brake system repairs

Bumper repair

Batteries replacements

Car keys repair and replacement

Window and windshield repair
Schedule Service in Birmingham Luxury Motors
As a part of its services, the Birmingham luxury motors offer a form to schedule service which enables you to make appointments at your own convenience. This form of service is put in place because of the busy and tight schedule that many people are operating on a daily which makes it difficult for them to bring in their cars for maintenance at the Birmingham luxury motors.
Although the physical locations of the company do not run for 24hr the online platforms are always open to receive and process your requests. Once your request has been received and processed a qualified member of the BLM will call you for confirmation. A BLM is ready to give you an awesome vehicle repair or maintenance service and they give peace of mind with every service.
For your purchase of cars at an affordable price, time-saving, and excellent customer service do well to visit Birmingham luxury motors and be thrilled by a selection of cars that will catch your fancy and you can drive out in style at the end of the day with a smile on your face.
SUGGESTED ARTICLES:
Sharing Is Caring!